The past month has greeted us with not only April showers, but also snow, hail and bursts of radiant sunshine. With such a variety of weather outside, I have been given an opportunity to both seek refuge in the studio during the cold and explore outside during the spells of sunshine. At one point I even ventured into the garden, armed with a healthy dose of tea and cake, to finish off the final seams of some linen lavender bags.
A few regular visitors to my etsy shop will notice new product photographs for my cotton tote bags. With so many different designs, arranging time to photograph them can be somewhat challenging, especially when there is so much sewing to be done! But this month I put aside a whole day for the task and the processing, and I found it much more rewarding than I had initially thought. Although the previous photographs were perfectly suitable, I have been striving for a more uniform look among the photographs. (Plus, the old photos were taken on my old camera, and I wanted to take full advantage of my new SLR.)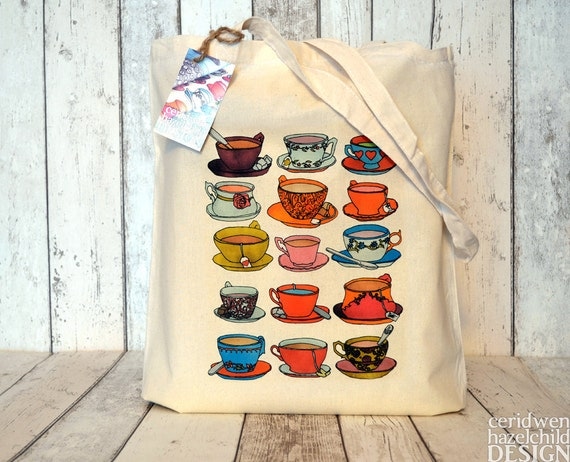 Towards the end of the month, I also sent off some tote bags to a lovely new stock list in Edinburgh. Pippin is a gift boutique in the Haymarket area, which features wonderful crafts from British designers and companies. So any Edinburgh-based readers please stop by and have a look around, or head over to their facebook page and give it a 'like' to show your support!